Thank you for your interest in applying to the Recover Better Support Fund. Our application deadline expired on June 6th 23:59 GMT+2.
We are currently reviewing all applications and will inform you timely about our selection process.
Implementing the 2030 Agenda and meeting sustainable development is a shared responsibility. It demands decisive actions from all leaders in society. Greater cooperation between state actors, businesses, academia, and civil society is more than ever paramount.
With this line of funding, the Recover Better Support Fund, in cooperation with the German Council for Sustainable Development (RNE), strengthens the role of multi-stakeholder bodies whose efforts directly contribute to the implementation of the 2030 Agenda. The funded organisations should aim to identify practical, inclusive and socially acceptable solutions that will set the course for sustainable development.
Application criteria
State and non-state organisations functioning as multi-stakeholder platforms can apply for this funding line. In order to be fully eligible, they must:
Represent and/or regularly engage at least with two different societal actors (state, private businesses, civil society, trade unions, and academic institutions). The widest possible participation of stakeholders in the proposed measures, products and activities is expected.
Contribute to at least one of these three strategical levels for the implementation of the 2030 Agenda:

Policy & public advocacy: Contributing to national and subnational policies, recovery plans, processes and structures for sustainable development,
Financing: Working towards the mobilisation of domestic resources and private investments for sustainable development,
Accountability and data: Strengthening capacities for measuring, analysing and reporting on the progress and design of evidence-based policies for sustainable development.

Have a proven commitment and track record for the implementation of 2030 Agenda and other sustainability processes (e.g. participating at Voluntary Nacional and Local Review processes, providing policy advice for the alignment of national and local development plans and strategies, mobilising private and public actors)
Applications from organisations affiliated to the Global Forum for National SDG Advisory Bodies are especially welcome.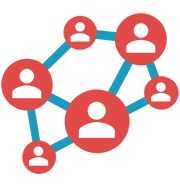 Apply
The application portal is open from
May 6th until June 6th 2021
Only complete applications will be considered (filled-in application form and uploaded budget template).
Examples of possible projects include:
Funding can, for example, be granted for studies, capacity development measures, dialogue processes and the development of innovative digital products.