| | |
| --- | --- |
| Project Name | Continued Nationalisation of SDGs via Promoting Localisation and Multi-stakeholder Engagement in Georgi |
| Commisioned by | Federal Ministry for Economic Cooperation and Development (BMZ) |
| Country | Georgia |
| Implementing Organisation | Caucasus Environmental NGO Network (CENN) – www.cenn.org |
| Duration | November 2021 – April 2023 |
The Challenge
The Impact of COVID-19 on SDG Implementation: Inequalities were a challenge to Georgia's progress towards the SDGs even before COVID-19. The 2020 Voluntary National Review (VNR) of Georgia includes an analysis of the initial impact of COVID-19. Linking post-pandemic recovery with national SDG targets and rethinking next steps in an inclusive multi-stakeholder manner is yet to be done.
Lack of multi-stakeholder Participation: Despite the institutionalisation of the SDG Secretariat as a multi-stakeholder platform, participatory processes remain a challenge. The lack of engagement of non-state stakeholders at the central level and a clear action plan for them to act, coupled with the lack of involvement of municipalities, has prevented multi-stakeholder dialogue. However, sufficient support to the SDG Secretariat in managing the Working Groups (WGs) needs to be ensured.
Need for Capacity-Building: Additionally, the process of VNR reporting in Georgia has revealed a need for additional capacity building activities for members of WGs, especially targeting NGOs and strengthening coordination.
The Objective
The project activities support the SDG Secretariat of Georgia in the SDG implementation in Georgia. By ensuring a participatory process and meaningful multi-stakeholder dialogue at national and local levels, it jump-starts SDG implementation, furthers SDG localisation, and continues the nationalisation of new targets.
The Target Group
At the national level, multi-stakeholder SDG Working Groups and the SDG Secretariat are targeted.
At the local level, local governments and local non-state stakeholders (including NGOs, local businesses, academia, youth groups or community members) are involved in project activities.
Target municipalities for localisation were selected in cooperation with the SDG Secretariat and consist of the cities: Kutaisi, Zugdidi, Rustavi and Telavi.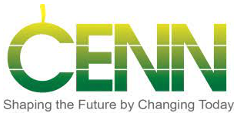 About CENN
The Caucasun Environmental NGO Network (CENN) is a non-governmental organisation working to protect the environment by fostering sustainable development throughout the South Caucasus.
CENN's mission is to work with communities, governments, and businesses to create sustainable solutions for a healthy environment. Its vision is to foster modern and sustainable development values, build bridges between communities and develop a progressive society that values and protects the environment.
Website: www.cenn.org
The Approach
The scope of the project is national and local and includes three main thematic directions that are all interconnected:
Direction 1: SDG localisation is supported in selected target municipalities via the involvement of relevant self-governments and local non-state stakeholders. This activity follows Georgia's official SDG Localisation Action Plan and combines capacity building and awareness raising.
Direction 2: Four thematic multi-stakeholder working groups under the SDG Council receive capacity building to support SDG implementation via data collection and reporting. The capacity building has two main areas: (i) increasing capacities on SDG indicator methodology and/ or nationalisation of targets; (ii) increasing capacities of NGOs to monitor SDG implementation and link their activities to the SDGs to be reflected in future VNR and annual monitoring reports.
Direction 3: Institutional capacities of the SDG Secretariat are strengthened to effectively coordinate the multi-stakeholder process of SDG implementation and ensure sustainable functioning of the WGs. In doing so, space for a comprehensive dialogue that includes state and non-state stakeholders is ensured.
Achieves Results
Priority documents of five municipalities were linked to the SDGs
The national document on the SDGs was updated with new targets or indicators in accordance with current development needs in Georgia
113 people participated in five meetings of local self-government and non-state stakeholders to identify linkages between SDG targets and local development priorities
40 CSO working group members were trained to continue nationalisation of SDG targets, monitoring, and reporting