| | |
| --- | --- |
| Project Name | SDG Pathway: Agents for change |
| Commisioned by | Federal Ministry for Economic Cooperation and Development (BMZ) |
| Country | Colombia |
| Implementing Organisation | Fundación para el Desarollo Integral del Pacífico (ProPacífico) – propacifico.org |
| Duration | November 2021 – April 2023 |
The Challenge
Existing Gaps in the Pacific Region: Colombia is behind on many of the goals of the 2030 Agenda. In Cali and the Pacific region, the gap is even bigger. Within the current crisis triggered by the COVID-19 pandemic, the Pacific region has been strongly impacted. The social and economic gap has widened and has dented the implementation process of the 2030 Agenda.
Implementation of the SDGs: The Pacific region lacks resources and access to data used to measure public policies and SDG targets. Nevertheless, regional decision-makers should act on the basis of up-to-date data, reflecting real needs and incorporating the SDG approach.
The Objective
The project aims to strengthen capacities of stakeholders in tracking and monitoring regional data tools. Based on evidence and through citizen participation processes, local projects that have the potential to catalyze a sustainable recovery are promoted at national level.
The Target Group
The project mainly covers the Pacific region of Colombia (Valle del Cauca and Cali). The target group consists of decision makers from the public and private sectors. Simultaneously, the activities are public and integrate citizen participation processes.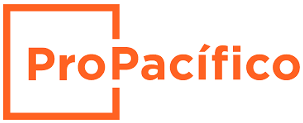 About ProPacifico
ProPacífico is a private, non-profit foundation that brings together public and private actors in promoting high-impact projects. Its activities contribute to the inclusive and sustainable development of Cali, Valle del Cauca and the Pacific region of Colombia.
Website: propacifico.org
The Approach
Elaboration of the Pacific Sustainable Development Index: The project elaborates an instrument to measure the progress of sustainable development: the Pacific Sustainable Development Index (PSDI). It includes (i) a composite index regarding the contribution of several municipalities to the SDGs; (ii) a ranking of the included municipalities and their SDG implementation; (iii) SDGs in ten local development plans. The PSDI provides a baseline of a local development agenda, that prioritizes "Recover Better" initiatives.
Regional Data Analysis: Information from primary sources is analyzed, synthesised and visualised for public use in the PSDI. Qualitative analysis tools and socialisation mechanisms are implemented, promoting and facilitating citizen participation.
Strengthen Skills to Influence Policy Processes: Part of the process depends on building consensus with local, regional and national actors. Hence, sharing the know-how of the PSDI with citizens and policymakers to effectively influence policies on the basis of evidence is a key activity of the project. It also qualifies people to use data analysis to monitor the implementation of public policies.
Proposing Regional Projects at National Level: A participatory ranking of key projects and the elaboration of the CaliAgenda are planned. Based on the evidence gained, projects of the Pacific region will be proposed to the national government.
The Results
The Pacific Sustainable Development Index is updated with data on SDG indicators and an interactive dashboard: ODS – ProPacifico
A regional information system on SDG implementation and monitoring for five municipalities in the Cali Metropolitan Region is designed and launched
More than 500 people participate in the implementation of the data integration strategy and validate indicators, tools and data
4 policy papers with policy recommendations are prepared
Being part of the SDG Pathway team has given me a significant learning experience on a professional and personal standpoint. 

Due to the fact that the initiative encompasses different projects (Municipal Sustainable Development Index, Regional Information System, Agenda Cali, and public policy advocacy) represents a coordination task that we have carried out in the right way, managing to establish an interdisciplinary team that works towards the SDGs in the Pacific region of Colombia. Now, we have a greater challenge, which is to give continuity to this important work, scaling up their impact over time and achieving financial and technical sustainability. 

Eliana Donneys

Sociopolitical Analyst